Biden's visit to Ukraine was "historic" and "unprecedented" End-shutdown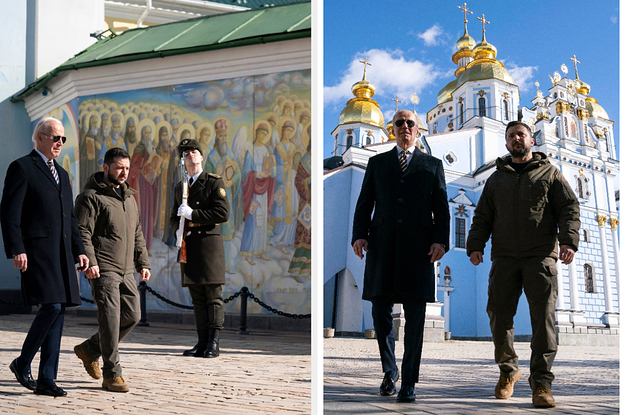 In a carefully choreographed press moment that required a lot of security and secrecy, President Joe Biden made an unannounced visit to kyiv on Monday to pledge an "unwavering and unwavering commitment" to Ukraine.
The day trip, in which Biden took a 10-hour train across Ukraine and then toured the capital's sights with President Volodymyr Zelensky, was held to mark the upcoming one-year anniversary of the deadly invasion. From Russia.
"A year later, kyiv remains. And Ukraine remains. Democracy stands," Biden said at a joint news conference with Zelensky outside the official presidential residence.
During the trip, Biden announced $500 million in funding for Ukraine's war efforts, including weapons and long-range munitions.